Miramonte Winery
Founded in 2001 by Cane Vanderhoof, Miramonte has emerged as one of the most respected and forward thinking boutique wineries of southern California. Located in the heart of Temecula Valley, we are passionate about the traditional grapes varieties of southern France, Spain and Portugal.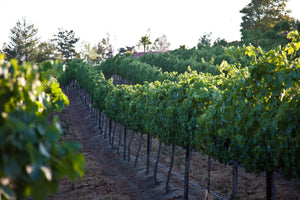 2001. Pioneers of change
Cane Vanderhoof purchases Temecula's Piconi Winery. He renames it Miramonte Winery and immediately replants the estate vineyard to Syrah clones 383 and 470. He actively promotes Temecula shifting it's focus to southern Rhone grape varieties, and eventually broadens this to include several other southern European varieties, especially those of Spain and Portugal.
2002. Wine + Entertainment
Miramonte pioneers weekly entertainment in Temecula, staying open with some of the finest Southern California musicians well after other wineries had closed. At first this was viewed as controversial (open past 5 pm, WHAT!?) Eventually, many other wineries follow in our footsteps, helping establish Temecula as a local cultural and lifestyle destination.
2004. Awards Galore
We release our first estate wines -- and win instant recognition. These wines demonstrate our focus (at the time) on southern French grapes varieties and blends. These wines led to continued countless awards and recognition, and we began broadening our gaze of inspiration to include the grapes of Spain and Portugal and how they might perform in our region.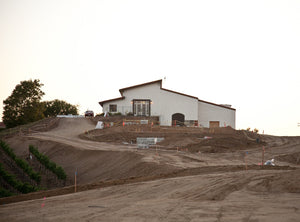 2008. A Time of Expansion
We purchase a critical neighboring piece of land, effectively extending our estate vineyard to approximately 13 acres. Miramonte develops from a small barn known mostly to locals --- to the hyper-popular winery we have become today.
2015. The Bistro!
We open award-winning Flower Hill Bistro in our upper veranda, cementing our position as one of the Valley's finest venues for Friday thru Sunday food, wine, entertainment. Scratch made food, on the daily, our Bistro experience is at once casual, comfortable, and inspired.
We invite you to join us for an incredible experience.  Come see what all the excitement is about.